I've been hearing and reading a lot of criticism from people on the Batman vs Superman movie. I hadn't seen it until last night, so I had stayed out of the conversation until then. Now that I have seen it, I'm reading reviews and think pieces about it. I have realized that there is one completely fundamental thing most people do not realize about this movie, and it's actually about Man of Steel.
You see, Man of Steel is based on Superman: Earth One. And it's not just a coincidence. They told the author of Earth One they were using his story. I'm going to give you a quick description of Superman: Earth One. Krypton is destroyed, and Kal-El, son of Jor-El, is sent to earth. He is raised by the Kents to be a fairly good person, but unlike other iterations, he is not inundated with the "great power = great responsibility" shtick.  The Kents in this version tell him that he needs to figure out what he wants to do. He goes off, exploring the world, trying to find out what he wants to do. He tried academia, and doesn't like it. He tries hard labor, and doesn't like it. He tried business and doesn't like it. He tried a whole series of careers and lifestyles that he ends up disliking. He doesn't want to work at the Daily Planet, because news media is in decline.
But then something happens. An alien armada comes and its captain, Tyrell, hates Kryptonians, and wants to see the last one die. Superman tried to fight them without revealing himself, but realizes he cannot. Superman must decide if he is going to stand up for earth, or run away. In the end, he stands up for and protects Earth from the alien invasion. This makes him a hero to some, and a threat to others. Also, he interviews himself and gets onto the Daily Planet staff, since the Daily Planet was the only news station to get coverage of the invasion, and is therefore  super successful.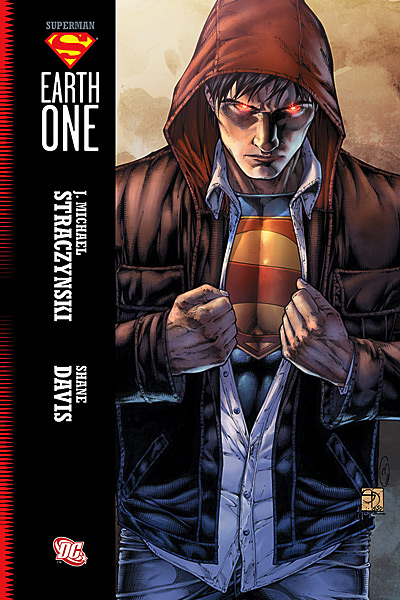 Hmm. This story sounds super familiar. Perhaps that is because it is literally the plot of Man of Steel except they replaced Tyrell with Zod. The issue here is that the whole DC cinematic universe is based on this story, and nobody seems to get that. The whole universe is based on this idea that the heroes do not know what they are supposed to do until after they do it.
This is a strong theme in Batman vs Superman, one that is continually being confused for bad writing. This isn't bad writing. This is brilliant writing, and brilliant use of visual cues to suggest characterization. The tone and imagery in the movie strongly reinforces the central theme that these heroes struggle.
There is a lot of criticism of Batman and his behavior in the movie. But if you think of his characterization at this point, it makes total sense. Batman has been through hell, as suggested by Alfred's dialogue and the desecrated Robin suit. He's desperate for answers, and he thinks his previous methods have not worked. That's why he's so fast and loose with people, tossing their cars around like basketballs and throwing grenades like free candy at a parade. He's also terrified of Superman, and thinks that he is the world's best hope for survival. In many ways, he and the Lex Luthor character are similar.
By the end of the movie, however, we have literal proof that Batman has changed into the batman we know. When he visits Luthor's cell, he does not brand him. He does not beat him. He just threatens him. He's the batman we know. And we are informed of that because he did not brand him, like he did the previous criminals. If people cannot understand that, it's because they do not understand the main theme of the movie – and the main theme of the current DC cinematic universe. That heroes need to make choices.
Let's explore this more. One of the greatest criticisms of Man of Steel is that people don't understand why Superman didn't take the fight with Zod away from metropolis. The simplest answer is that Superman was new at fighting super-powered aliens and didn't really think about that. He was mostly concerned with staying alive and stopping Zod. However, this time around, what is the first thing superman does when fighting Doomsday? Throws him into space (which, might I add, is a reference to Injustice). And It isn't like his fight with Zod in space, because rather than grapple with him, he just kept pushing him further out into space. It's almost like Superman learned from the last time. He made a choice.
Superman also struggles with what happens at the capitol. He knows that every decision he makes could be the difference between life and death. He is strongly aware. People often mistake lack of dialogue for lack of characterization, but there is a lot of it here.
Last I want to discuss Lex Luthor, who is quite the interesting character to me. Lex Luthor, in general, represents the power and influence of corporate greed. He has previously been depicted as a tall, large bald man with a deep voice and refined tastes. This is the archetypal rich business man of the 80's and 90s. The Lex Luthor in this movie is NOT that Lex Luthor. In fact, there is an offhand reference to his father, another Lex Luthor, who probably fits that exact description. However, let's take a moment and look at the Lex we are given. He's young and drives a motorcycle. He doesn't follow normal formal rules, doesn't wear suits, and kind of thinks he's the best thing around. This is a CLEAR and OBVIOUS reference to young, modern CEO's. The LexCorp campus reads like Google's campus on steroids. Recreation facilities, food, social gathering areas. LexCorp is a Silicon Valley company in the middle of Metropolis, and Lex is the typically rich millennial. Greedy, selfish corporate assholes no longer look like the Lex Luthor we demand. They now look like Eisenberg's Luthor. Just look at this list of CEO's  under 35, and see how many look anything like the Luthor of old. Not many of them. But they all look like the Luthor we see. That's the more realistic Luthor.